Fuzzy Wuzzy Rug Cleaning Company
fun name.
serious Green cleaning!
Founded in 1900 in Seattle, Fuzzy Wuzzy Rug Cleaning Company continues to be the area's premier provider of rug, carpet, furniture, air duct, tile & hardwood floor cleaning!
We take the utmost care to protect and treat your home's surfaces using trusted and safe cleaning methods. Our trained technicians have decades of experience dealing with the toughest stains and odors, so you can be sure that we can do the job for you.
We service the entire Puget Sound region with our free pickup & delivery, as well as our eight convenient locations. Call us now for a free estimate or contact us online to get started. 
celebrating 120 years in seattle
1900 - 2020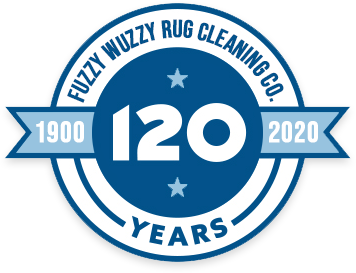 Carpet Cleaning for a Healthy Home
We use the high-powered hot water extraction cleaning method, one of the most technologically advanced truck mounted systems available today. This system utilizes 240 degrees of hot water, killing all bacteria living in the carpet. Then it extracts up to 95% of the moisture back out of the carpet so that it dries in just a few hours, leaving your carpet the cleanest and healthiest it can be.
Our technicians give special attention to stains and high traffic areas. Pre-spotting and our truck mounted equipment will get your carpets as clean as possible.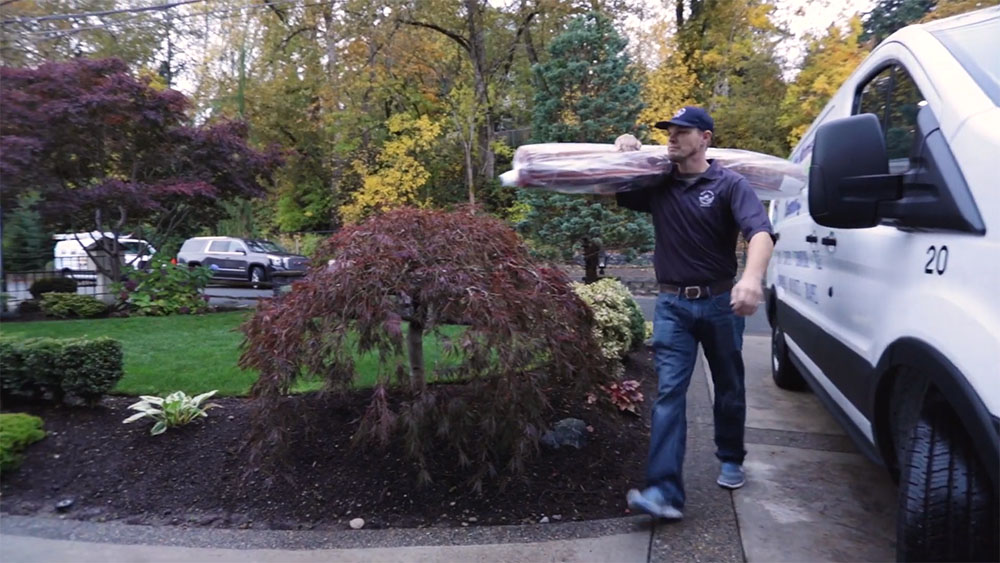 free pickup & delivery service
Fuzzy Wuzzy offers free pickup and delivery on all rug cleaning services throughout King, Pierce, Snohomish, Skagit and Whatcom Counties. This covers the majority of western Washington, however, if you are unsure as to whether or not your home is covered within our delivery radius, give us a call.
Our rug pickup & delivery service is 100% free. That's right. It does not cost you a penny for us to pick it up or drop it off — unlike so many other cleaners.
Our cleaning processes are asthma and allergy-safe. We only use eco-friendly solutions that are easy on your home, your health and the environment.
Fuzzy Wuzzy is a leader in sustainable business practices and green cleaning methods. Questions about how we can help you? Contact us today and one of our team members will assist you.