Fuzzy Wuzzy specializes in the cleaning of all different types of furniture, upholstery, fabrics and leathers. Our low moisture cleaning allows your furniture to be dry and ready for use within hours of cleaning.
Since 1900, Fuzzy Wuzzy has offered the ultimate in upholstery cleaning and protection in the Puget Sound region. If you have children, pets, or host a party, you will likely encounter a situation that requires a professional upholstery cleaner. Our expert technicians can clean almost any fabric, including delicate and hard to clean fabrics.
Don't worry: Fuzzy Wuzzy will assess your furniture to determine the most effective method for cleaning that will not damage the upholstery. Cleaning your upholstery every six to 12 months will help keep it looking and smelling fresh.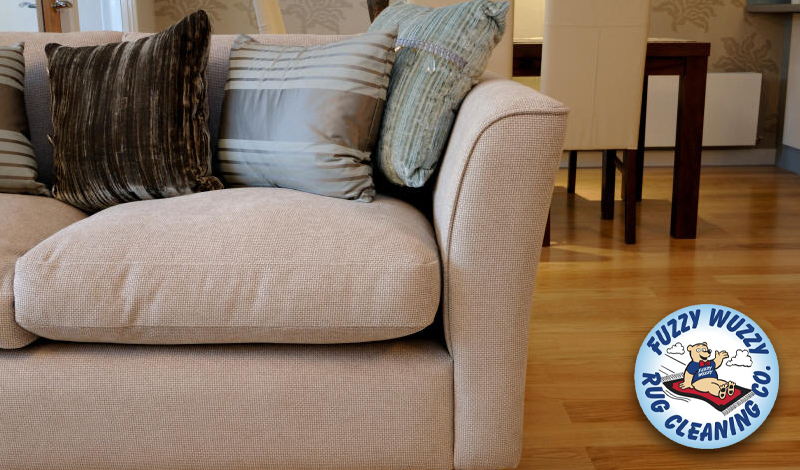 Our Furniture Cleaning Process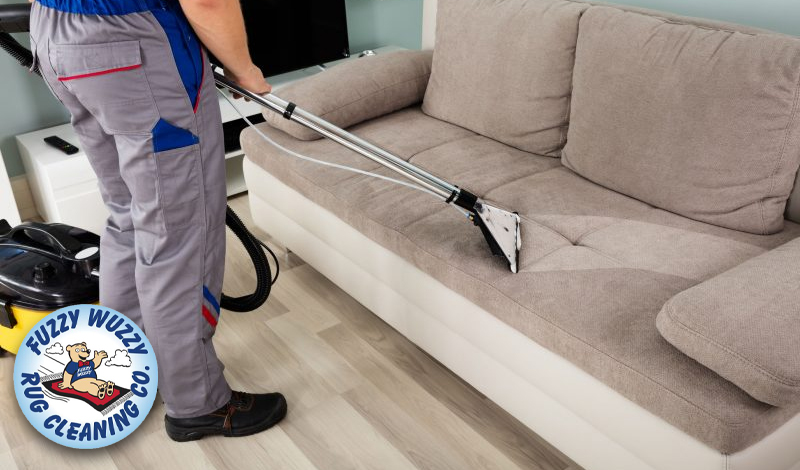 Fuzzy Wuzzy's unique cleaning process goes much deeper than most standard cleaning services. It includes:
1. Pre-Inspection. A technician begins by inspecting the furniture to identify spots or stains and determine the type of fabric. The answers will determine the appropriate cleaning method.
2. Dry Vacuum. Dry soils and dirt are removed by thoroughly vacuuming and brushing the upholstery. This is a crucial step — it removes roughly 80% of the dirt.
3. Pre-Treated. Each piece of furniture is pre-treated with cleaning solution to emulsify soil and spots.
4. Agitation. Furniture is then cleaned using our low-moisture upholstery tool, leaving your piece dry and ready to use within hours.
5. Post Groom. If needed, your upholstery is groomed with a brush so that the fibers dry faster. This also improves appearance.
6. Post-Cleaning Inspection. A Fuzzy Wuzzy technician will lastly go over the cleaning results with you, explaining the process and answer any questions.
Many of our customers also request some of our additional optional services: Enzyme Deodorization and Fabric Protection Treatment.
On Location or In-Plant Cleaning Available
Fuzzy Wuzzy cleans furniture and upholstery within homes and businesses with care. You have the option of using our on location, in-home service, as well as our in-plant service. There is no wrong way to go.
Our goal is to sure every inch of upholstery is completely clean and as stain-free as possible when finished. If you and your family want to be certain that your furniture is as clean as possible, contact Fuzzy Wuzzy furniture cleaning for all of your upholstery cleaning needs today.
Feel free to contact us online via our contact form or call 206-525-0058 to schedule a furniture cleaning today.
Leather Furniture Cleaning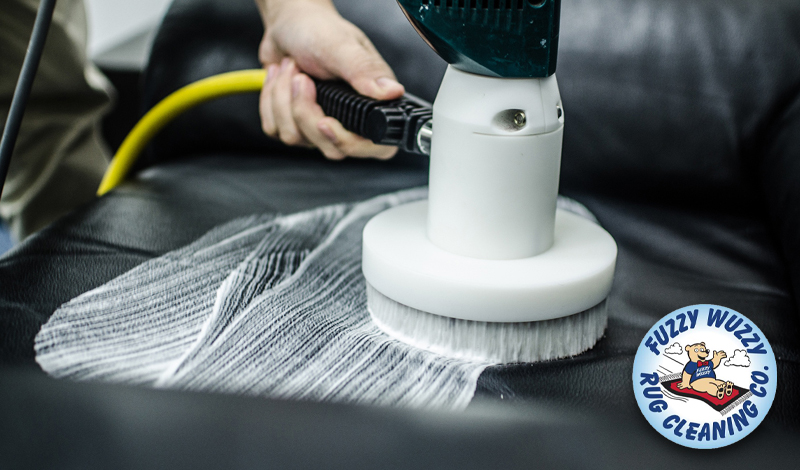 If maintained properly, leather furniture can hold it's beauty and provide you with decades of enjoyment. Regular cleaning and moisturizing of your leather furniture is important to keep the leather's aesthetic appeal, texture and integrity.
While leather is extremely durable and comfortable, without proper cleaning and maintenance it can age prematurely and suffer discoloration.
Fuzzy Wuzzy can clean and restore your leather furniture to "like new" condition. Whether it's minor soil or major wear, our experienced and certified technicians can bring your leather back to life.
Furniture Stain Removal
You've probably had times where no matter how hard you tried, a spot a stain just will not come out of your couch, chair or other fabric. This can be frustrating and time consuming. Luckily, Fuzzy Wuzzy is here to help.
Our technicians are equipped with a wide variety of cleaning solutions and products to treat nearly every stain imaginable. These stain removal products are effective, but also safe for your family and your pets.
Request a Free Quote
Serving Western Washington
With eight locations throughout Western Washington, Fuzzy Wuzzy offers unparalleled convenience and service to our customers. If you have any questions or comments about our furniture cleaning service, contact us online or visit us in person.
Seattle Furniture Cleaning Review
Professional. friendly, and helpful people from the first phone call, to the pick up, to the final delivery.