In the spring of 1900, Joseph Ellison, an English weaver, pitched his tent on Lake Union in Seattle and started producing rag rugs. The enterprise prospered. Ellison's Fuzzy Wuzzy Rug Factory, located at Westlake and Mercer, was built on a dock right over the lake with six feet of water under the floor.
Soon Ellison had perfected an efficient loom, driven by an electric motor that turned out quantities of high class rugs at a modest price. Next door to Ellison's rug factory was a rug cleaning establishment, which later went bankrupt. Ellison purchased the facility and began cleaning rugs as well.
In 1906, Ralph W. Beymer, a recent Princeton graduate, bought the business from Ellison. Ellison taught the enterprising Beymer the ropes, leaving him the foundation of a business that lasts to this day.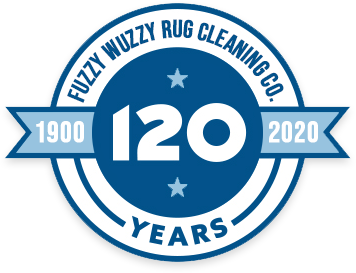 In the early 1900s, the rug delivery system consisted of one tiny wagon drawn by a diminutive pony named Susy. She was soon replaced by two ponies fresh from the range — one named Fuzzy, one named Wuzzy. While the horse-drawn carriages had their downsides, they paved the way for decades of growth in Seattle.
Fuzzy Wuzzy later added large paneled trucks to adequately handle the demand for rug and furniture pickups and deliveries. Unlike today's fast-paced world, the company made scheduled runs on specific days of the week to the city's neighborhoods.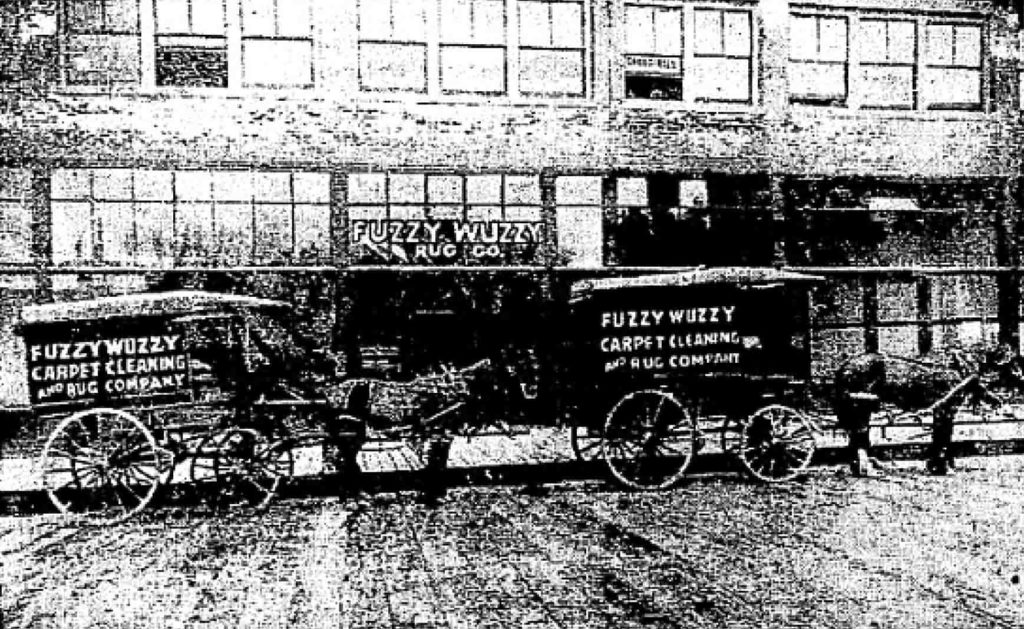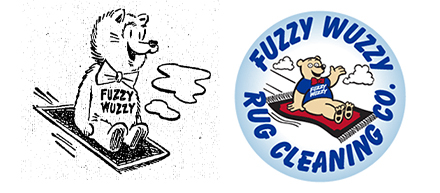 The business was originally known as Ellison's Fuzzy Wuzzy Rug Factory. Joe Ellison was a great admirer of Rudyard Kipling, and of his poem "Fuzzy-Wuzzy."
When Beymer bought the company, he shortened it to The Fuzzy Wuzzy Rug Company, with the idea of picking a more suitable name later. Beymer many times attempted other names, but Seattle fell in love with Fuzzy Wuzzy. The famous teddy bear logo was added in later years, and has become a staple of the company.
Fuzzy Wuzzy moved to 2512 Fairview Avenue North in Eastlake in 1924. The two-story building served Beymer well, but ultimately business increased to such an extent that a larger facility was needed.
In 1937, the second generation of Beymers came into the fold. R.W.'s sons Ralph V. and Dick joined the firm of R.W. Beymer & Co., trade name, The Fuzzy Wuzzy Rug Co.
In 1947, the sons opened a new state-of-the-art plant at 815 Eastlake Avenue East. Built of concrete, stucco and Roman tile, the $150,000 structure was far ahead of its time. The building was planned and constructed following a nationwide tour of the most modern cleaning plants and included a modern drying room with air circulated by powerful fans, spacious room for mending and re-making rugs including cutting, binding, re-knapping, and large storage space in a concrete fireproof basement.
For many years, the company was seen as a landmark, its sign visible when entering and exiting I-5 at Mercer Street.
In the 1940s, Fuzzy Wuzzy developed a revolutionary dry-cleaning solvent. It cleaned a trendy, twisted-yarn rug without loosing the twist. The cleaning method was truly ahead of its time.
Dick Beymer grew the business throughout the 20th century, adapting with the times and continuing to innovate. He helped popularize hot water dirt extraction for synthetic carpets and drapes, and the company installed a steam cleaner in the plant and had one of Seattle's first truck-mounted steam cleaners.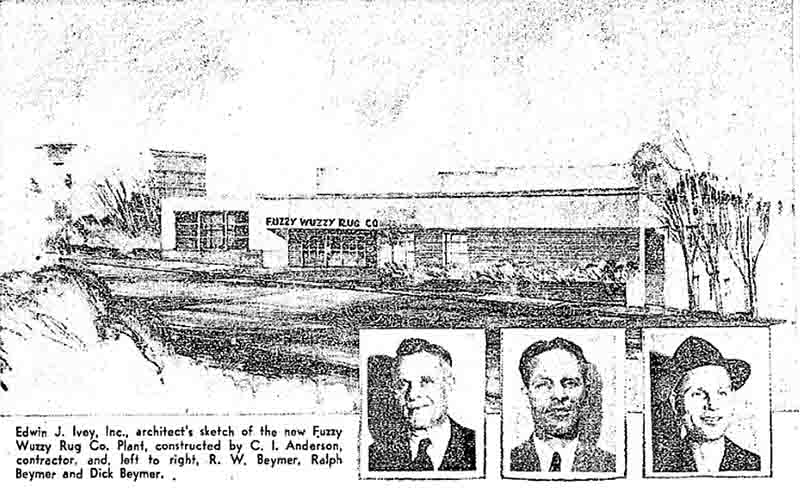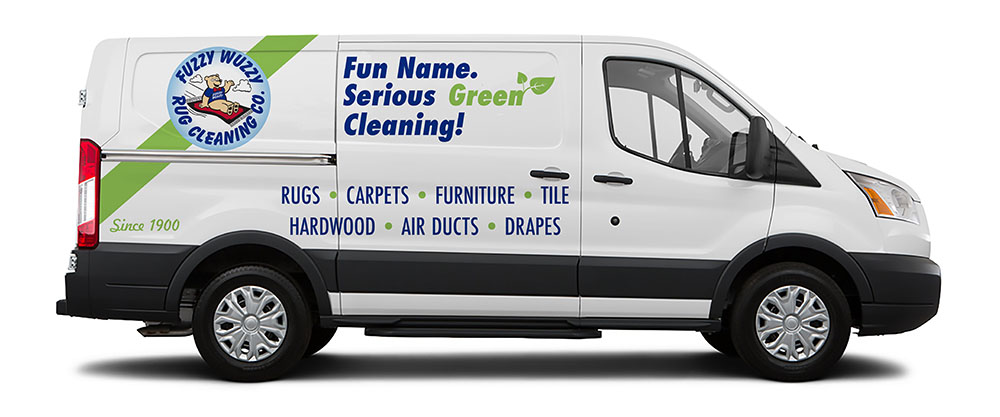 Fuzzy Wuzzy Rug Cleaning Company continues to be a family owned and operated company, delivering the same quality and service you've come to expect.
The company has moved several times in the past 30 years. It called 2751 Fourth Avenue South home for a time, but to meet the increased demands of its customers, Fuzzy Wuzzy moved to its current home on Union Bay Place NE in Laurelhurst in 2005.
The company keeps pushing forward. The rug cleaning facility is the Pacific Northwest's most modern and advanced, and utilizes the state's only Turkish-built cleaning machine.
Fuzzy Wuzzy's reach has grown with the Seattle area's population boom. Now with eight satellite locations in the Puget Sound area, Fuzzy Wuzzy remains your home for all things cleaning.
Have a question about how we can help? Our technicians handle rug and carpet cleaning, wood floor cleaning and preservation, furniture cleaning, air duct cleaning, drapery cleaning, tile cleaning, as well as fire and flood restoration.