Fuzzy Wuzzy loves our pets, and we know you do too. But your furry friends can be your carpet or rug's worst enemy.
When accidents happen on your family's carpets and rugs, it's time to contact Fuzzy Wuzzy. Our pet odor removal specialists can neutralize the damage that will occur to your carpet if the urine is left untreated. Our state-of-the-art technique will remove dog or cat urine smells and have your home smelling fresh again.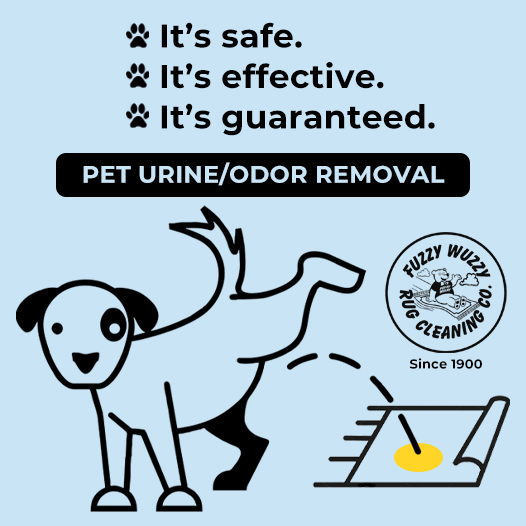 Our deodorization services are guaranteed to work. We assure you that in most cases you will see a complete odor removal from your carpets, rugs or furniture.
Click here to schedule online. You can also call and speak to a Fuzzy Wuzzy technician and learn how we can get your carpets back to "like new" condition. Call 206-525-0058.
Washington's Greenest Cleaners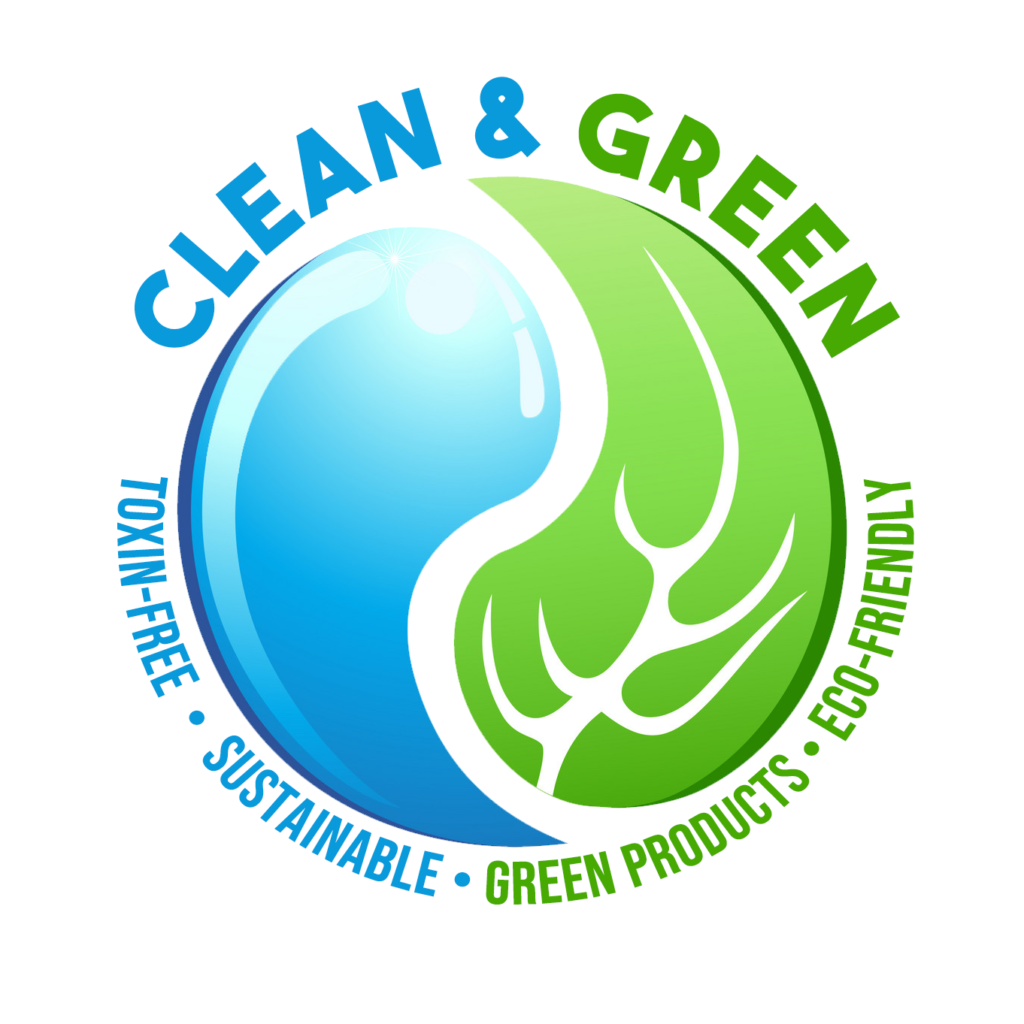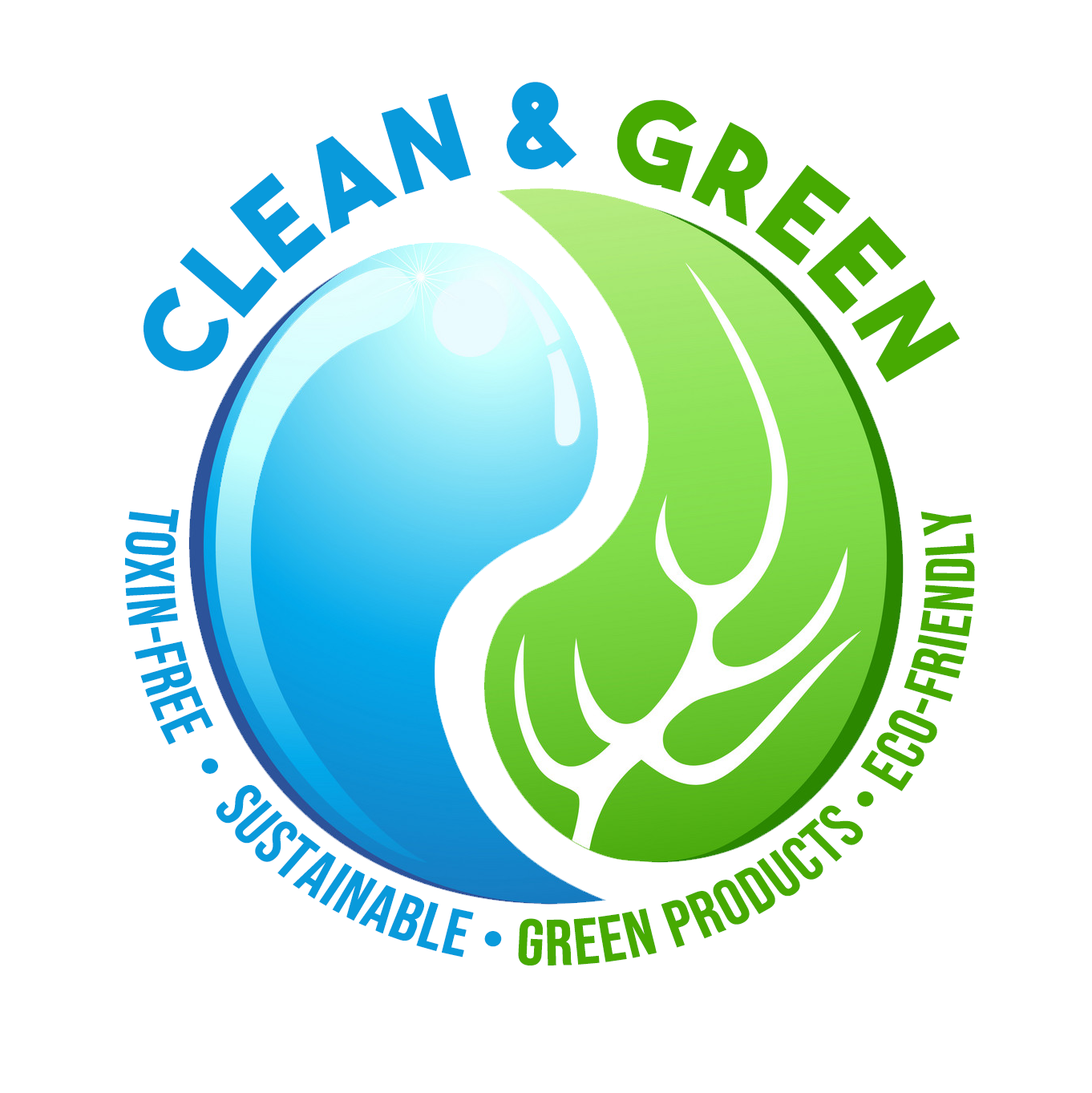 At Fuzzy Wuzzy, we offer a truly green approach to deep cleaning your carpets, area rugs, and upholstery. Cleaning with harmful chemicals might make your surfaces look clean, but by using harsh cleaning products you are simply replacing one harmful substance with another.
All our cleaning products are Green Seal Certified, eco-friendly and non-toxic, meaning they're good for your home and the environment. We have led the way on sustainable cleaning methods since we opened in 1900.
Interested in how Fuzzy Wuzzy's green cleaning can transform your home? Contact us online or call 206-525-0058.
Satisfied Customers
"We realized when we moved into our new house that our old rug smelled like our old dog! Great service too. On time with good communication!"

Kelli S, Seattle
"Excellent outcome. Friendly, professional, rug looks new."

Bennie B, Tacoma
Rug Cleaning Pet Urine Removal
While it may seem trivial and harmless, pet urine that soaks through rugs and carpet can have negative consequences for you and your family. Over time, it's best to have your items professionally cleaned and that dog and cat urine neutralized.
When pet urine first contacts carpet or a rug, it has a pH level of about 5 or 6, on the acidic side of the scale. The urine is much easier to remove when it is fresh — once it dries it turns "alkaline," or a pH between 10 and 12. That makes it harder to remove.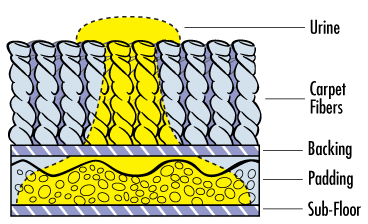 The warm, acidic nature of pet urine makes it the ideal breeding ground for bacteria and germs. If allowed to fester over time, this can cause serious rug and carpet damage and negatively affect your indoor air quality.
On the surface level, the pet urine's acid level will immediately react with the fibers of the carpet. This is why the carpet changes color (yellow, brown, etc.). If not removed or treated immediately, the color change can become permanent. Within a few days and depending on the fabric type, the urine will change the dye structure of your carpet and cause permanent discoloration.
Custom Cut Rug Pad
Guaranteed Pet Urine Barrier
Many rug companies offer rug pads that contain a group of toxic chemicals that can negatively affect the air quality in your home and destroy your floors. Others use clay as a binder that degenerates quickly and causes damage to your flooring materials.
The materials in our products have been tested & approved as "GREEN LABEL PLUS" by the Carpet & Rug Institute. Fuzzy Wuzzy, like you, wants to protect Your Family, Your Home, Your Health & Your Planet!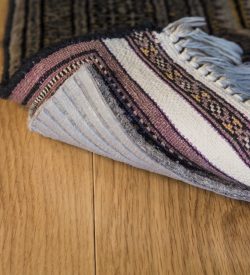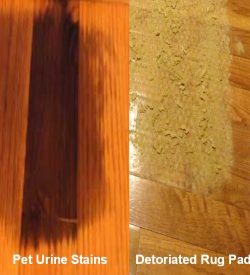 Our rug pads utilize new Closed Cell Technology (CCT), which provides a pet urine barrier. This is guaranteed to keep spills & pet urine from soaking through to ruin your hardwood flooring.
Our Pet Urine Removal Process
Fuzzy Wuzzy's professional technicians have a modern and state-of-the-art process to remove the pet urine and revive your rugs and carpets. Unlike your standard cleaning, this is a specialized process that attacks the underlying cause of the pet urine stains and odor.
We use a special pet urine removal treatment enzyme that attacks the urine and the odor. This treatment enzyme is designed to neutralize pet odor, destroying the urine salts that are deeply embedded.
Finally, a normal deep cleaning process is done to make sure the area is completely clean. If you'd like more information about our process and how we can help you, call 206-525-0058.
Carpet Cleaning Pet Odor Removal
The unpleasant odors associated with dog and cat urine are hard to ignore. If you're dealing with such a problem, you likely need a pet odor removal expert.
Fuzzy Wuzzy has the experience, knowledge and resources to remove complex odor problems at the source. Complete carpet replacement is expensive, and our technicians have the know-how to guarantee permanent odor removal.
We treat each area with pre-spray prior to the cleaning process. A targeted pet enzyme is then applied after the process is completed, which safely removes the urine and feces odor from carpet and upholstery by bacterial digestion.
Fuzzy Wuzzy's cleaning products are 100% child and pet safe. We use green cleaning solutions that not only fight pet urine and odor, but are good for the environment and your air quality.
We also offer heavy-duty deodorizing and general purpose deodorizer, for all those smells that build up within your carpets. Have your home, apartment or office smelling fresh again.
Cat Odor Removal Service
A dog's urine is nothing compared to a cat spraying when it comes to odor. While both cats and dogs like to mark their territory, cats can be housebroken and still occasionally spray your carpet.
And while enzyme sprays help, they cannot completely eliminate the odor. Our professionals use hot water extraction to remove the cat urine from the carpet's underlying layers, getting to the root of the odor.
Best Carpet Cleaners for Dog Urine
Most carpet cleaning and rug cleaning companies offer only a basic carpet cleaning and deodorizing service. This may mask some of the stains and smells, but pet odor comes back. When it comes to dog urine or feces, you likely need a more serious service.
Fuzzy Wuzzy offers a variety of pet carpet cleaning services in Seattle and the Puget Sound region. Our professionals will identify your needs and recommend the best course of action. From less expensive basic treatments to deep cleaning and pad replacements, we can do it all.
There is a lot more to the process than just cleaning the carpet. The underlying issues need to be addressed, and only then can you rest easy knowing your dog urine and odor problems are gone.
Professional Pet Odor Removal
We know that every pet problem is unique and requires individual attention. Our professionals go through extensive training and have a keen eye for identifying the solution for each case.
Some urine stains have not soaked through the carpet and into the underlying padding. Others are more than a stain, it has become a multi-layered problem. Our "subsurface" cleaning process is designed to fix almost any pet urine or odor problem. One of the biggest challenges when removing a dog or cat urine stain is removing the contamination in all the affected layers. Doing so requires professional help — that's where we come in.
For a free consultation to discuss your options, contact Fuzzy Wuzzy today. We are standing by to help you with all your pet urine and odor issues. Call 206-525-0058.